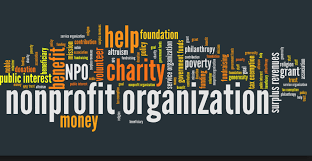 Secrets Some Nonprofits Don't Want You To Know!!
Disclaimer
The opinions and conclusions expressed below and anything related is solely those of my own based on observable facts reflected off public documents and interpreted accordingly using simple logic.
==========
PNC Started the Challenge
When my local bank here in Venice, PNC, said it was beyond their purview to assist local community businesses and that they only allotted funds to the Nonprofit 501(c)(3). As a person facing homelessness with an income below the poverty level and trying to work my way out of it, needless to say, I didn't take this very lightly.
My arguments and opinions about Nonprofit organizations (NPO) as related to the private sector have been elucidated quite succinctly in my emails to PNC in that particular post. You can see the email by clicking here.

Since my search for a solution to my pending homelessness, I have searched far and wide with many referrals from government and NPO agencies which turned out to mostly be dead ends, they were unable to help me, or even worse, their funds were depleted.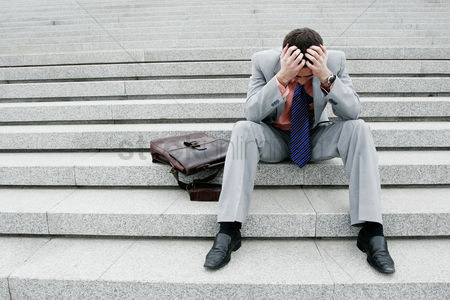 The more I encountered these organizations and listened to their retreats from what was professed on their websites, the more I detected the sweet aroma of a beef feedlot suffocating me. Here's where I discovered the secrets some nonprofits don't want you to know!!
Ann Landers, a newspaper columnist. once replied to an inquirer of her column: "Don't urinate on me and tell me it's raining." Of which I thought was apropos of the plight of these poor organizations sacrificing to help the homeless or to prevent homelessness. Their hands were tied to assist me in any way other than giving me more of the same dead-end referrals handed out by other agencies.
Refusals Violated Sense of Ethics, Values and Intelligence
These refusals to assist me did not sit well and I found it violated my sense of ethics, values, and intelligence. Many people will accept these excuses and just walk away, letting the organizations get away with the apparent untruths and pocketing what they save by not giving to those in need as required by law.
Long story short: It is known that those who make the rules rarely live by them and all one has to do is to make them live up to the rules by exposing them. It validated what I suspected that they had secrets some nonprofits don't want you to know.

Fortunately, one revealing document for NPO's can easily be found online. Look for a IRS Form 990 that NPOs need to file and are a matter of public record that you can freely get. Just Google the name of the Association and the form number and you should be able to find it. Guidestar is a site dedicated to them.
So that you can understand things easier, I have started to look at a number of them (mostly homeless oriented) and put them on a Nonprofits Analysisspreadsheet (you are free to download) to easily compare numbers on the associations contained therein. You can continue the work on the spreadsheet by working on sheets 1 and 2. You can download it to your "Download Folder" on your computer when you click on the link below. If you find any "good" ones of NPOs you think are cheating, please email me with the info.

IRS Form 990 Is the Key to Start Investigating
The figures in the spreadsheet should speak for themselves. NPOs can be a "Cash Cow for some unscrupulous people.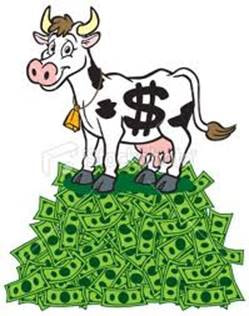 After looking at the spreadsheet from above, you don't have to be a rocket scientist to see where your donations should go. No big salaries or siphoning off money for personal expenses in the NPO with "Miracles in Action (MIA)."
On that note, I personally know of the work done by them. I went to Guatemala with the head person, Penny Rambacher, and lived with a Mayan Family there for about a month trying to learn Spanish. MIAs work is phenomenal and outstanding with an excellent record of helping a neglected race of people. A truly dedicated person following in her Mother's footsteps.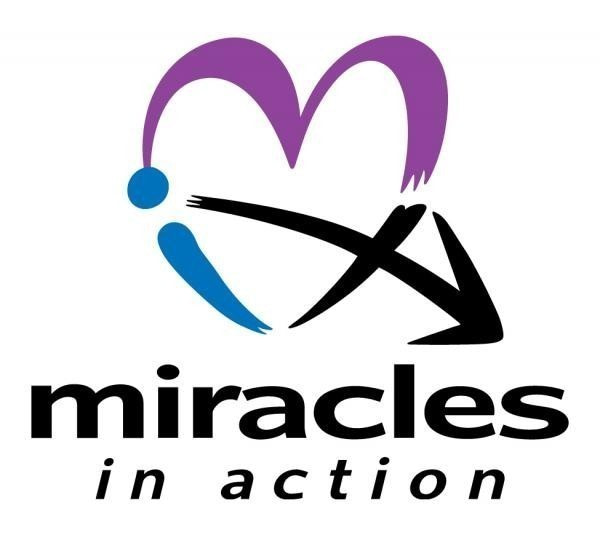 If I had money, I'd give it to them in a heartbeat and my recommendation is that when you want to donate to REALLY help a worthy cause…..put her at the top of your list. It will be money well spent and will wind up where it should and not to somebody NPO's personal salary or expense account.
. Check her 990 tax form.  Her mailing address for donations is: 3559 Kent Drive, Naples, FL 35112.

Check out her other site where you can make donations in the form of purchasing original handmade Mayan Bead Jewelry that helps support the locals and giving you more bang for your donation dollars. Consider purchasing them not only for yourself but to give as gifts that will be well received. I know….my Mother sold them for several years before she passed away.
Reverse Ponzi-type scheme
When NPOs state that they are only able to make grants to other NPOs, IMHO, this is a form of inbreeding that is insidious in that it siphons off funds from the needy to the greedy.
Consider this: When looking at the numbers (Benefits & Salaries to start) and knowing that these organizations give grants to other NPOs it appeared to be a reverse Ponzi-type scheme.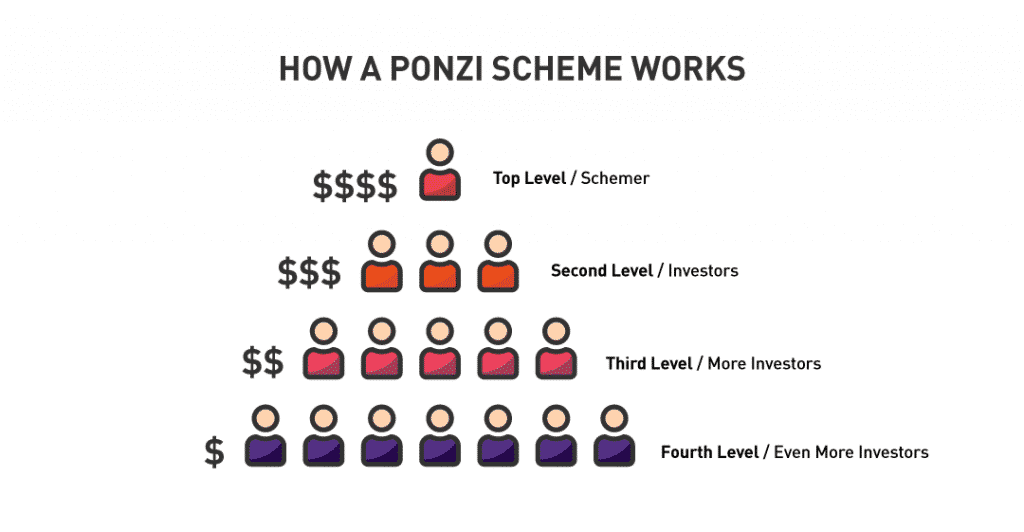 In the Ponzi scheme essentially took investment money from the second level to pay high interest to the prior investors. This repeated over and over with the principal from the later set of investors being paid as interest to the next upper level.
With NPOs, receive grant money (from which some NPOs take a large percentage for expenses) and then give smaller grants to other NPOs who repeat the process with taking their cut shown in the difference between Revenue Received and Grants Given before giving out to whatever cause they are supposed to be supporting.
Based on this example and using 16% shown on the spreadsheet as an NPO amount of grants given out factor, we have: a grant of $100K to the receiving NPO.of which they take out $84K who then makes a grant of the remaining $16K to the second NOP who deducts their 84% which leaves only $2.56K of the original $100K going to beneficiaries.

It looks to me like this is some sort of legal way to take money allocated for a noble cause and "confiscate it for personal (salaries, expenses, etc.) use." Again, this is another of the secrets some nonprofits don't want you to know.

What perpetuates activity in donations is that the people care more about getting a write-off than where their money goes. Unlike an investment that will hopefully reap returns and whose business numbers warrant depositing money to increase in value. Not so with donations. So long as it is a NPO with a noble-sounding cause, that money will never be seen again and give a write-off against income taxes.
If the government wants to distribute this money, why dole it out to high-reapers who quaff up a major portion of the funds for salaries and other benefits?
IMHO
It appears that certain officials are using a charity to defraud donors and to evade taxes in the name of charity, and who benefit themselves instead of serving those most in need.
They used the benefits afforded by the 501(c)(3) status of their charity to defraud donors and conceal their profits. By abusing the generosity of HUD, State of Florida, companies and individuals who put their faith in the promises made by them these officials threatened to undermine the trust and integrity underpinning charitable giving.
While fraud is always wrong, the theft of charitable donations that were to be used to help the homeless, to prevent homelessness and help low-income families is particularly egregious. This type of fraud and deceit for personal gain simply cannot be tolerated.
Brilliant Inspiration of How to Have More Money Available from Grants to be Given Out to the Needy
Known Fact: Teachers for public schools have the highest rate of layoffs in the government. Instead of giving grant money to NPOs who deduct a large percentage of B&S, let the government take that money, rehire and retrain the teachers to set up offices (in government facilities), and dole out these same funds to needy people.
In this way, we reduce the government unemployment rate of teachers, increase the number of grant funds for individuals and families thereby reaping the benefits of increased efficiency and putting more money where it is really needed.
Second Brilliant Inspiration to Save Money for the Government:
Terminate the bureaucrats that exacerbate the problem of passing out "Fake Informative Referral Lists of available housing." The ones I have been getting are correct in that they rent to low-income people, section 8, etc. However, it is well known which ones have vacancies and are taking in new tenants. Knowing this, why do they persist in handing out the "Fake Lists" which causes me to waste my time and effort checking each on only to find out…No Applications Being Accepted….No Waiting Lists Available, etc.
Why is it we need high-paid bureaucrats to head offices with staff that is no longer relevant? Take the Sarasota Housing Authority who has no availability, no Section 8, no waiting lists, etc to just sit around sending out lists showing that. Why can a private company do the job far more efficiently and timely?
Where to Go for Timely and Accurate Information
The Affordable Housing Online newsletter is a timely and valuable resource that I found and is far more informative than a bunch of government websites and personnel whose hands are always tied when you request anything. They put the bureaucrats to shame.
 Hopefully, I've made and proved my point. Leave a comment below one way or the other as I welcome your input and want to know that other people feel as I do.

Up to now, I felt kind of helpless against the refusals of help I was getting but it caused me to search to find out and expose things like what was presented above. Now, it appears that the "enemy" is better defined and makes them easier to target. This helps ease the pain knowing that you can isolate them and show their misdeeds in comparison with other legitimate NPOs.
They Can Run But They Can't Hide.
Misappropriating public funds for their own nefarious benefit will come back to bite them. More oversight and transparency is needed on these organizations.
Use of public funds demands total transparency and not just an IRS Form 990. With the IRS so understaffed and overwhelmed, some NPOs can put anything on these forms and the chances of being found out are negligible. But with the billions of $ of our tax monies being handed out by them, a lot of money being diverted to self-indulgent salaries, benefits, and "expenses" should be more closely monitored for miscreants.

It is incumbent on us to expose them and make examples of them so that those in need can be helped. NPOs taking funds targeted for those in need is a crime against humanity and should be severely punished.
By revealing secrets some nonprofits don't want you to know, I feel it is my public duty to do so. It is my intention to keep up the pressure to stop the needless waste and hypocrisy of some NPOs in hopes they will do as they profess…..and help people instead of themselves……Stay tuned!!!
###