Making innovation available to everyone
Helping businesses to prosper without spending a lot of money!
If you have more than one salesperson or branch office, you need to know this in order to save $$ for your company.
If you are not using Referral Networking, you are losing out on one of the most important aspects of successful businesses. Doing so will greatly improve the efficiency and increase the results salespeople get from their efforts. Our goal is to make them work smarter and more effectively…..not harder.
One of The Best Solutions
Get The Benefits of Adding Networking Chapters to Your Company

For a limited time only, there is no cost to start up any number of chapters anywhere in the U.S.A..

There are no membership fees for Chapter Leaders only members.

Chapter Leaders will be supported with our help to get their chapters up and running and out looking for prospects.

Chapter leaders can cherry-pick their members from businesses that would be potential customers or who can provide good referrals.

Each Chapter will be provided with software that will track your members and will enable you to start out as a paperless organization. The software will automate a significant amount of day-to-day organizational work and be mobile, tablet, and computer friendly.

From their home or office, Chapter leaders can hold periodic meetings at a convenient time for them and their members utilizing Zoom technology.

The Chapter meetings are run under the same basic format as the successful larger existing groups.

And the list goes on….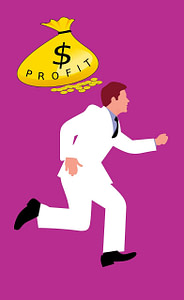 Whether you are a large or small firm, referral groups are a profitable addition to your company marketing efforts if you are looking to increase your customer base and resulting income at a very low cost. If you are unaware of them, it will behoove you to check them out.
In these time of restricted public contact, this is one of the easiest, productive, and low to negligible cost tools you can provide your salespeople to increase their efficiency.

To top it off, Bill's Better Businesses is a lean, flexible company that isn't burdened with high-salaried employees and prohibitive overhead of lush corporate offices. These savings are passed on to you!
Email us today letting us know you want to take advantage of Chapters for Multi-Branch offices so we can get started serving you.